Food Sensitivities Testing
Optimal Health Family Chiropractic & Wellness Centre is now offering in house Food Sensitivities Testing!
Do you suffer from any of the following challenges?
Bloating
Gas
Indigestion
Hives or Rash
Reflux
IBS
Crohn's
Vomitting
Are you noticing any of the following changes in you or your children?
Hyperactivity
Poor concentration
Pale face
Acne/psoriasis/eczema
Frequent food cravings
Pulse irregularities
Ear infections
Anxiety
Stress
Dark circles under the eyes
Nose bleeds/constant runny nose
Dizzy spells/blurred vision
Canker sores
Muscle cramps or spasms
Excessive sweats
Irritability
Exhaustion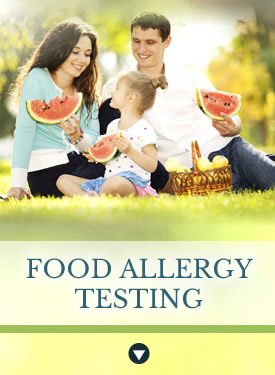 Finding the Root Cause
Have you ever considered a Food Allergy to be the root cause of these issues?
Many people don't often look to address food allergies when symptoms arise. However, delayed food reactions are becoming increasingly prevalent and present themselves in the form of what seem to be unrelated symptoms.
Managing food sensitivities can make a world of difference in your everyday life. We are offering a variety of different panels based on your individual allergy concerns to help you determine food sensitivities and allergies.
120+ Foods – $310 including tax
220+ Foods – $390 including tax
160+ Vegetarian Foods – $315 including tax
Food add ons – $28
Candida IgG ( Yeast overgrowth in the intestine) $112 including tax
Candida IgG add on to existing food panel – $68
Please contact our office to schedule your Allergy Panel testing with our Registered Holistic Nutritionist.
---
Food Sensitivities Testing Ottawa ON | (613) 260-8828