Meet Antea Corluka
RN, BScN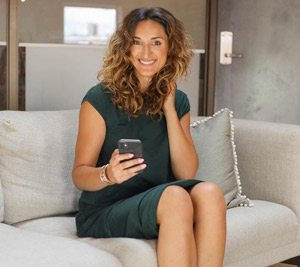 I am Antea! A registered nurse with 12+ years of experience in the labour and delivery unit. After having two of my own children, I realized the immense impact this new chapter has on so many. It is beautiful yet challenging and I wanted to bring more to our community. Evidence-based support and empathy are the cornerstones of my work, and I provide services to make parenthood easier. Lactation support, sleep coaching, bottle feeding assistance, CPR/Choking and introducing solids workshops, and more! I am committed to helping you find solutions for feeds and sleep for your child! Whether that means more consolidated and restful sleep for your preschooler, or establishing breastfeeding with your newborn – I am here for you and I will have a positive impact on your journey. Two main reasons why I've embarked on this journey:
1. Shorter Hospital Stays
Hospital stays are getting shorter, meaning support is that much more needed. I am here to bridge that gap.
2. Every Baby and Family Is Unique
Every baby and family is unique, and it is vital to look at things holistically and work together to get the best results possible. I am passionate about helping parents navigate through parenthood; it is my calling to be there for you! I am happy to meet you and work with you to meet your family's goals. We are in this together!
Schedule Your Appointment Today
Pre and Post Natal Care support:
Prenatal Classes
Breastfeeding support
Sleep Support
---
Antea Corluka | (613) 260-8828