Haileigh Talbot
Mental Performance Consultant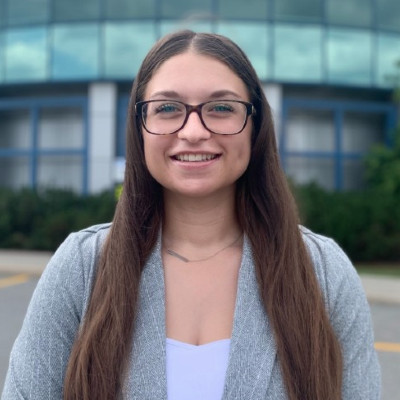 Haileigh is a registered Mental Performance Consultant (MPC) with the Canadian Sport Psychology Association (CSPA). Haileigh is a master's graduate who studied Human Kinetics with specializations in Sport Psychology as well as consultation and intervention strategies. She has experience with hospital settings working with children, varsity sports teams, business professionals, and recreational athletes.
Growing up surrounded by the constant action of sports and outdoor adventures, Haileigh always knew she wanted to pursue a career that promoted leading a healthy lifestyle. It was her ultimate passion of team sport that sparked this vision.
Since then, she has gained practical experience working alongside different demographics, organizations, and athletic contexts. To name a few, Haileigh has worked alongside varsity athletes, gymnasts, golfers, curlers, ringette teams, amateur marathoners, and patients in hospitals. One of her most noteworthy experiences as an MPC thus far was her work at the Children's Hospital of Eastern Ontario (CHEO) as a mental skills instructor. She got to work with children and youth on the mental health floor and teach them about the importance of mental skills.
Haileigh's holistic approach to her clients helps her to provide in-depth and personal experiences. She is a firm believer in the mind-body connection and the importance of its unity.
Complementary 15-Minute Consult
---
Haileigh Talbot | (613) 260-8828