How We Help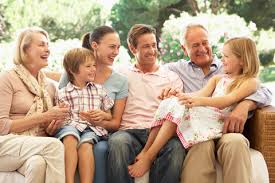 At Optimal Health Family Chiropractic & Wellness Centre we practice a holistic approach to health care.
Whether you're seeking relief from pain or are looking to improve your overall health, we have a variety of techniques and services that can help. We've invested heavily in the latest state of the art technologies and laboratory testing to help create a care plan customized just for you and your individual health goals.
Chiropractic: Your brain, spinal cord and nerves control how all of your body works including its ability to self-heal and self-regulate. Physical, chemical and emotional stresses produce defensive posture causing muscles to contract while locking spinal joints that can irritate nearby nerves. This is called Vertebral Subluxation Complex.
Applying gentle and precise pressure the spine helps restore nervous system integrity and returns the body to it's normal self-healing and self-regulating properties.
Custom Orthotics: Unlike generic orthotics, our Spinal Pelvic Stabilizers are shoe inserts that support all three arches in your feet thereby creating a stable foundation upon which to build proper body posture.
---
Optimal Health Family Chiropractic & Wellness Centre | (613) 260-8828